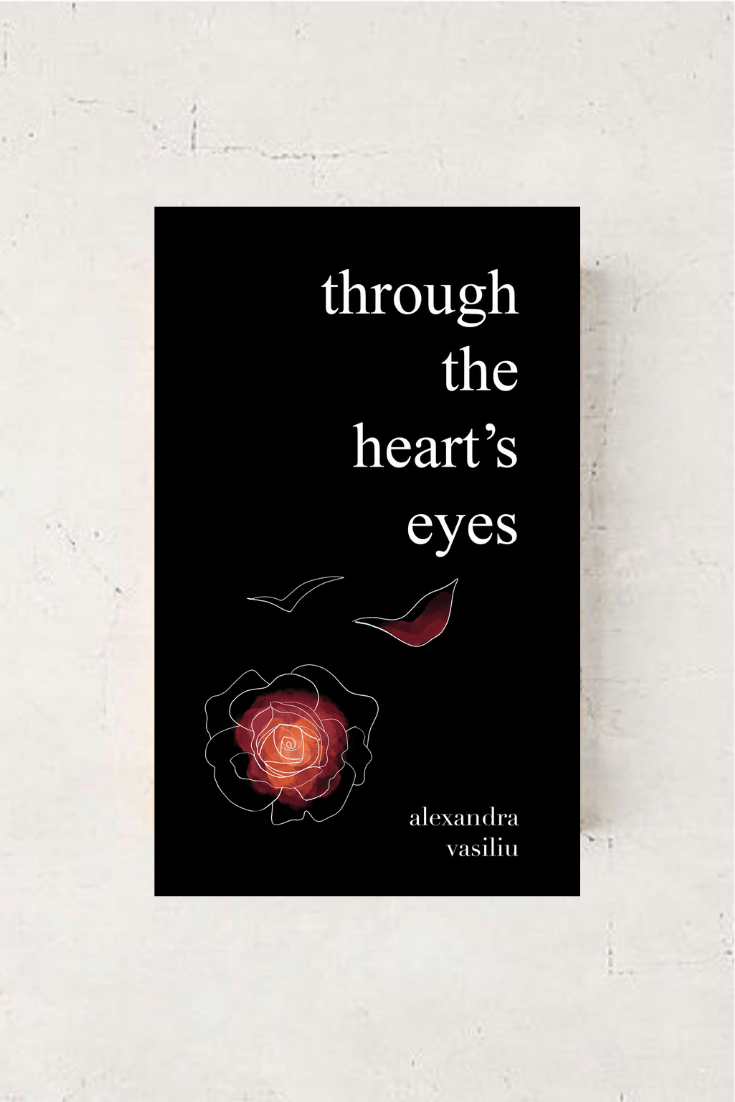 By Alexandra Vasiliu
Through The Heart's Eyes
Illustrated Love Poems
For those who want to see clearer. For those who want to love more. For you.
Through The Heart's Eyes is an illustrated poetry collection that explores the enchanting idea that soulmates perceive the world differently and admire each other through eyes unique to them. If you are a fellow dreamer or romantic soul, curl up with this uplifting poetry book, and gaze at your loved one through the eyes of your heart. You will journey toward the luminous Lands Of Love, where my poems will quench your thirst for peace and harmony.
BestSelling Inspirational Poet
Alexandra Vasiliu
​Alexandra Vasiliu is an inspirational poet and the bestselling author of Healing Is a Gift, Healing Words, Time to Heal, Dare to Let Go, and Be My Moon. As an award-winning poet, she uses her imagination to write books that help people overcome life's adversities, heal their emotional wounds, increase empathy, find hope, become stronger, and love again. Her poetry touched thousands of people, one heart at a time.
Alexandra double majored in Literature and French for her undergraduate degree before pursuing her Ph.D. in Medieval Literature. When she isn't busy writing, she can be found in bookstores browsing books or outdoors chasing violet sunsets.
Get in touch with her on Instagram @alexandravasiliupoetry, TikTok @alexandravasiliupoetry, and Facebook (@AlexandraVasiliuWriter).
She loves hearing from her readers.
"I
am truly wonderfully overwhelmed with this book. Until now, I've learned to keep my expectations low for poetry books, especially those with illustrations. I just can't tell you how beautiful it is. The poetry brought a tear to my eye more than once: such gorgeous poetry. The illustrations are positively from Heaven itself because it glows with beauty. The book is worth it for either poetry or illustration, so to get them both inside this book is a real treat. I highly recommend this book. Highly."

My Poetry Blog
Follow Along
Hello poetry lovers!I am so happy to announce that my new empowering poetry collection, Time to Heal, is out and available worldwide.Time to Heal aims to capture the essence of healing, letting go, growing, and finding self-love, peace, and acceptance.Written for...