Hello friends!
I have great news.
My third healing poetry book, Dare to Let Go, is now available worldwide.
Written for all those who want to overcome trauma, heal, and find themselves, Dare to Let Go is an empowering poetry collection that explores the themes of love, heartbreak, loss, trauma, codependency, depression, healing, freedom, inner strength, change, peace, and self-growth.
This thoughtful and uplifting poetry book invites the readers to unlock their power of letting go, and embrace personal transformation.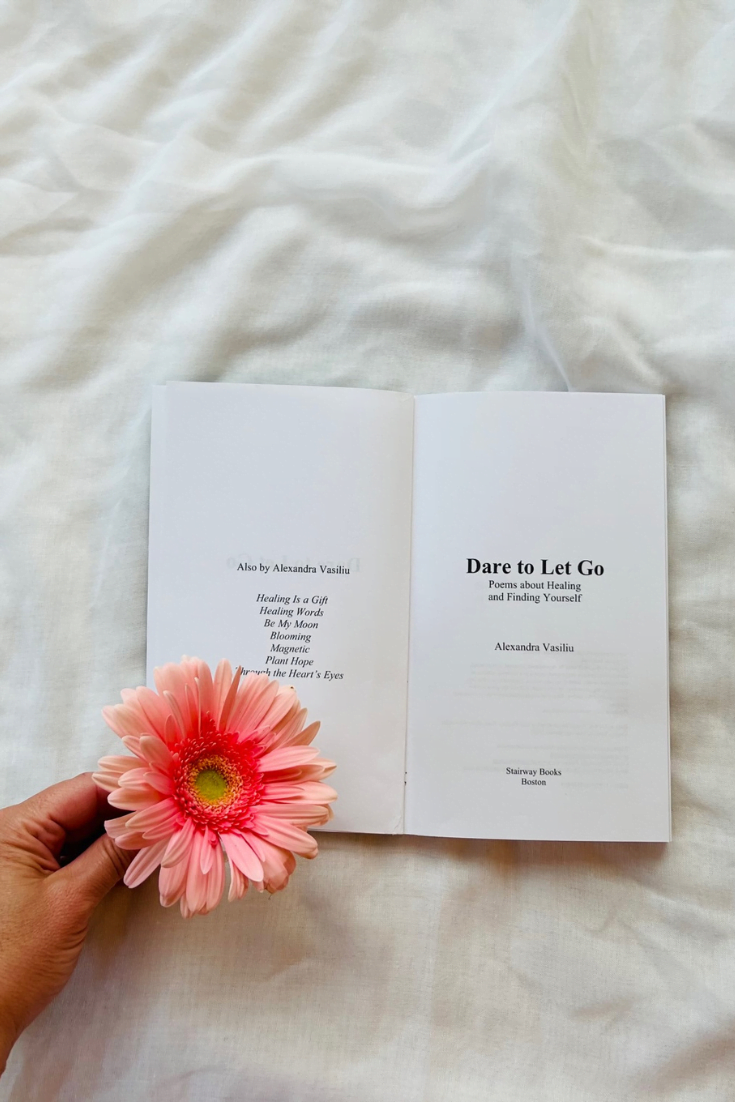 Dare to Let Go is a worthy companion for anyone looking to cultivate healing, growth, freedom, joy, and renewal.
You can order my empowering book from Amazon, Barnes & Noble, IndieBound, or your local bookstore. Dare to Let Go is available everywhere where good books are sold. I can't wait to see you holding my book in your hands.
And if you are on your healing journey, check out my other empowering poetry books, Healing Is a Gift, Healing Words, Time to Heal, and Blooming. You will not regret it.
You can order your beautiful copy from the following retailers: