My site is reader-supported. When you buy through links on my site, I may earn a small Amazon Affiliate commission.
If you are in love, I hope that my poem will speak to you.
I want to bloom
in your arms,
like the moon blooms
in the night's arms.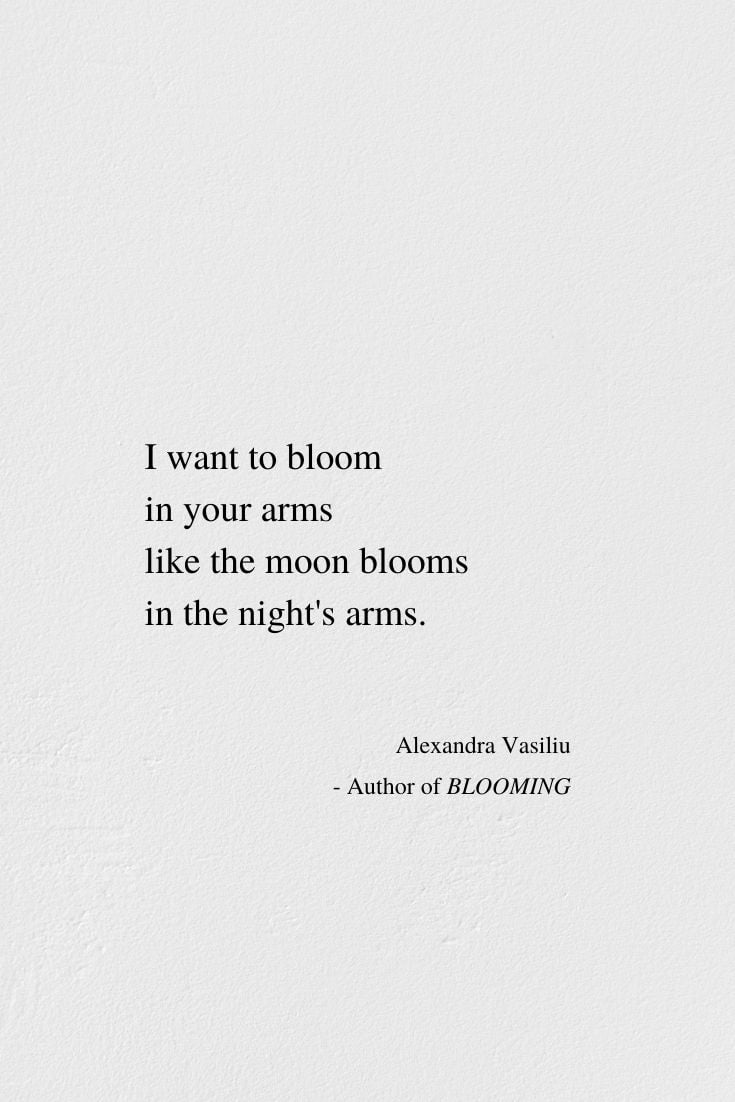 Thanks for reading.
You might also like Touching The Moon and Where The Falling Stars Live.
A gentle reminder – BLOOMING, my inspirational poetry book about love, healing, and happiness, and HEALING WORDS, my empowering poetry book for broken hearts, are on sale on Amazon and free with Kindle Unlimited. Take advantage of that. Grab a few copies for your dear friends or read these poetry books for free. Either way, thank you for choosing my poetry to comfort and heal your heart.
Much love and gratitude to everyone.