My site is reader-supported. When you buy through links on my site, I may earn a small Amazon Affiliate commission.
If you are heartbroken, dive into my poem. You will find a healing word only for you.
If Save
Save
Save
Don't cry too much.
Turn heartbreak into kindness.
Search for healing words
and plant them
into your wounds.
One day,
you will have
a garden of love.
If Save
Save
Save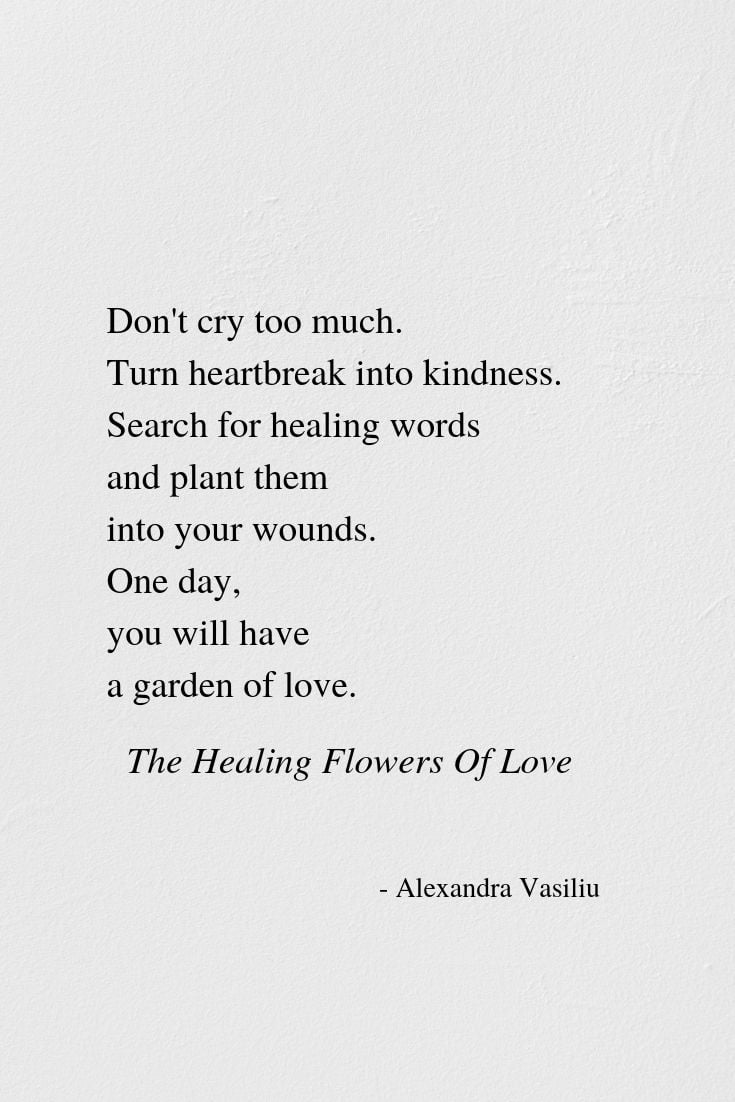 Thanks for reading.
You might also enjoy Let Your Heart's Pain Find An Exit.
And if you haven't already read BLOOMING, my bestselling collection of inspirational poems and abstract drawings, take your time and discover it for free on Kindle Unlimited. BLOOMING is written to help you heal your broken heart and give you the courage to love again. Take a peek now! 🙂