My site is reader-supported. When you buy through links on my site, I may earn a small Amazon Affiliate commission.
Dear woman, remember my words when you feel down.
Make always room
for love
in your heart.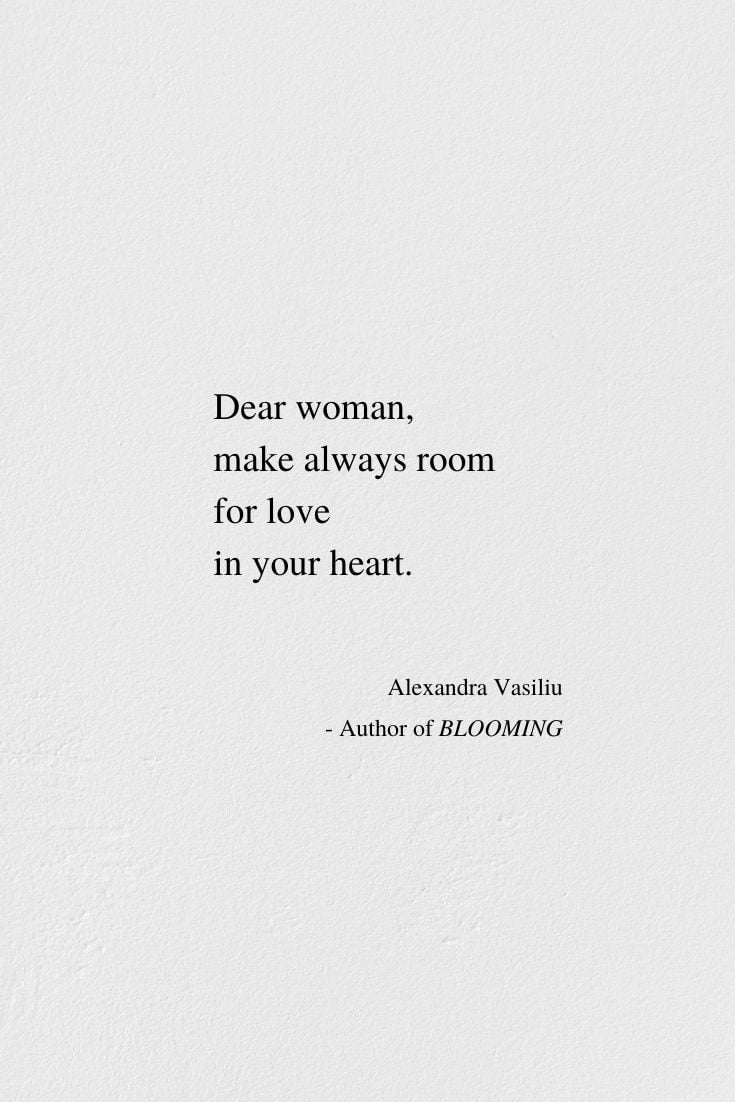 Thanks for reading.
You might also like Rise From Ashes.
And if you haven't read my bestselling poetry book BLOOMING or my empowering poetry collection for broken hearts HEALING WORDS, don't worry. Take your time and read them for free with Kindle Unlimited. If you want to add them to your home library, grab your beautiful copies now. BLOOMING is still on sale on Amazon.
Much love to all of you who choose to read and champion my poetry books. I love to see you holding my books on social media.
I am also deeply grateful to all of you who constantly write lovely Amazon reviews from your beautiful hearts. Your support means the world to me. Thank you so much, guys. You are amazing.