If you are heartbroken, search for beauty and purity. You'll find solace again.
If you want to heal your heart's wounds, just dive into these rivers of poetry. You'll feel your heart strenghtening again.
If you search for the meaning of life, quench your thirst with the wisdom of love. You'll bloom one day.
If Save
Save
Save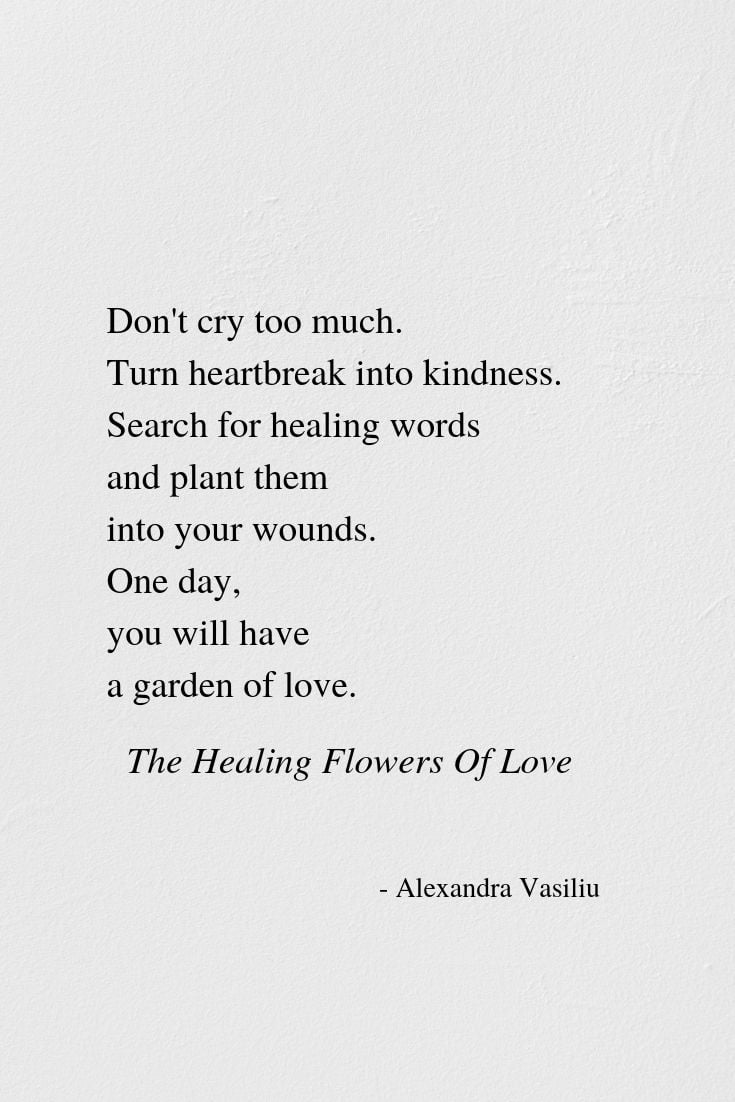 If you like these inspirational poems about heartbreak, self-love, hope, and healing, then you will relate to
my latest inspirational poetry book
on these complex topics. Discover it today and let your heart be healed.
BLOOMING
is available for purchase worldwide on Amazon. Order a copy or even better, buy it for someone you love. Healing is a gift. 🙂
Thank you for championing my poetry.